Singapore's ChemOne Group hosts TXF ECA Training Day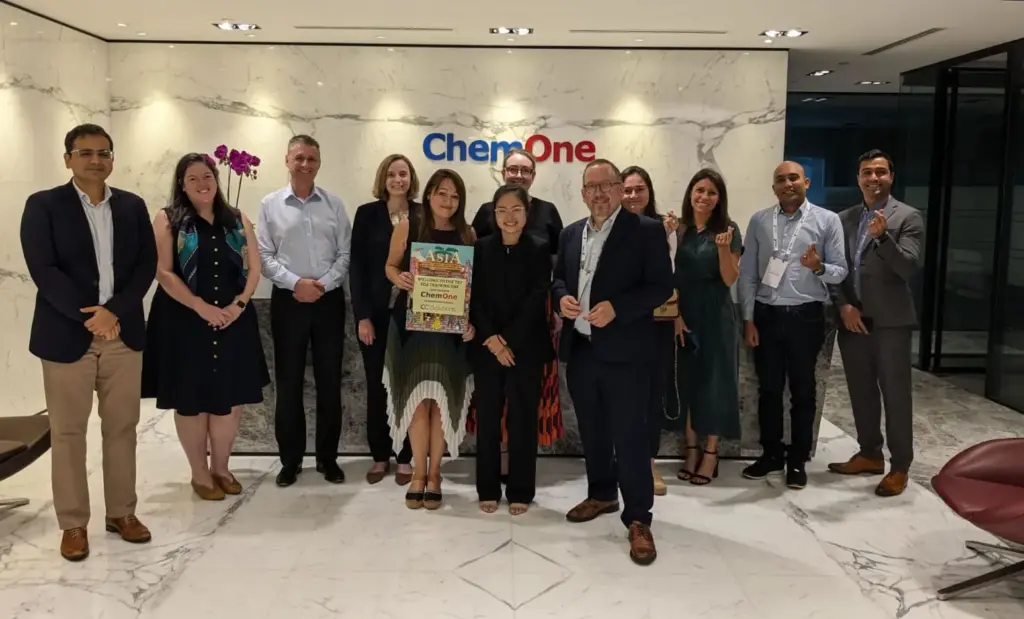 21 September 2023
ECA Finance Training uncovers maximising financial value while helping companies and projects manage cashflow.
Singapore-based petrochemicals, green energy and natural resources conglomerate, ChemOne Group, is delighted to be the first Singaporean company to be the Host Sponsor for the TXF ECA Finance Training 2023 in Singapore. Regarded as one of the most prestigious training courses in the project financing industry, TXF in partnership with CC Solutions, are pleased to bring back the physical version of the training course which delivers a core understanding of the fundamentals of ECA Finance, along with more advanced modules, complete with real life case studies.
As a leading reporting and data intelligence player in the Project Financing market, TXF, now part of the Exile Group, provides trade, commodity and export finance professionals with news, research insights and data intelligence, while connecting the people and industries through engaging, educative, and network-building events.
Now in its sixth year and having helped over 250 attendees, the private training course provides an incredibly thorough knowledge on the fundamentals of ECA Financing plus an in-depth examination of the entire process of completing a successful export finance transaction. Furthermore, the 1-day course provides participants with focused information that can be applied directly to their professional role, by introducing the practical and theoretical elements of different products, policies and applications with real-life examples from senior professionals.
Participants in this year's TXF ECA Training Day included distinguished members of Bpifrance, Export-Import Bank of the United States (EXIM), AXA XL, Empresa Nacional de Hidrocarbonetos (ENH), Australian Strategic Materials Ltd (ASM) and ChemOne Group.
Sanket Bothra, Senior Business Development Manager of ChemOne Group, said: "TXF's ECA Training Day is the marquee training in the ECA and project development space and it's truly an honour for ChemOne Group to be able to host this in our HQ in Singapore."
Hesham Zakai, Managing Director of Exile Group (TXF), added that: "TXF was delighted to bring its flagship ECA Finance training course to Singapore. As a market facilitator, we take every opportunity to provide learning and development opportunities to the industry, and we were pleased to share in that endeavour with our partners at ChemOne, a leading Singaporean petrochemicals and green energy project developer, who hosted the training at their HQ."
-END-
For media enquiries, please contact Klareco Communications, on behalf of ChemOne Group
Name: Ruby Tyler / Alina Morais
Email: Klareco-ChemOne@klarecocomms.com
Number: +65 9423 4810 / +6016 722 3078
About ChemOne Group
ChemOne Group is a leading energy and petrochemicals project developer based in Singapore. ChemOne aims to be the leader in developing and operating environmentally and economically sustainable world scale state-of-the-art facilities. ChemOne's successful track record over the last 40 years includes developing and operating several intermediate and specialty chemicals facilities across Southeast Asia.
ChemOne is currently developing a Marquee project in Malaysia, namely Pengerang Energy Complex (www.pengerangenergy.com), as well as many other large projects in multiple sectors across different geographies in Asia. The group has operations in Singapore, Indonesia, Malaysia, Thailand and China.