Leadership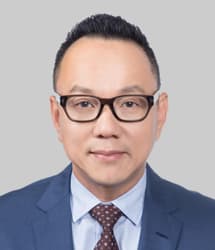 M Y Ling
Group Chairman & CEO
Read More...
Mr M Y Ling is the Chairman and CEO of ChemOne Group. With projects located in South-East Asia and China, he is involved in manufacturing of petrochemicals and performance materials, natural resources, and green energy segments.
For over 25 years, Mr M Y Ling has developed various successful projects and joint ventures in the Intermediate and Specialty chemical markets. He is currently involved in a joint venture in Pengerang, Malaysia.
Mr M Y Ling graduated from the University of Southern California majoring in Chemical Engineering.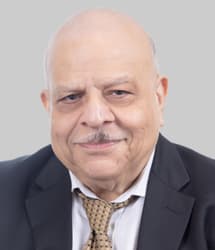 Arjun Samtani
Managing Director
Read More...
Mr Arjun Samtani is the Managing Director of the ChemOne Group. His role involves overseeing ChemOne's companies in intermediate and specialty chemicals with manufacturing facilities in Indonesia, Thailand, and China.
Mr Arjun Samtani has about 50 years of experience in finance, strategy, marketing, and general management in American MNCs and consultancy services to regional companies. He has held several top-level managerial positions throughout his career cycle.
Mr Arjun Samtani holds a Bachelor of Commerce from Calcutta University, India. He is also a Chartered Accountant with the Institute of Chartered Accountants of India.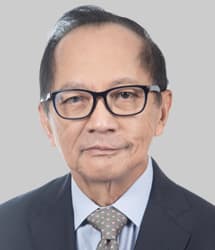 Koh Kah Yeok
Head of Risk Management
Read More...
Mr Koh Kah Yeok is the Head of Risk Management for ChemOne Group. As a member of the Board and EXCO, he participates in developing a vision and strategic plan to guide the organization and decision making of matters relating to organisation management and its projects.
Mr Koh Kah Yeok has over 30 years of professional experience in the banking industry and financial institutions. Under his stewardship, he assists the group in developing several projects including PEC, an aromatic plant in Johor State as well as other energy and resource related projects in Indonesia.
Mr Koh Kah Yeok holds a master's degree in Business Administration from the State University of New York, Albany and a bachelor's degree in commerce (Hons), Major in Economics at the Nanyang Technology University Singapore.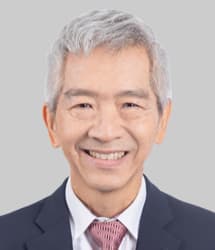 Edwin Seow
Head of EPCC, Technology & Contracts
Read More...
Mr Edwin Seow is the Head of EPCC, Technology and Contracts of ChemOne Group. He oversees all EPCC and Technology sourcing and selection at ChemOne. His responsibilities include project and business development.
Mr Edwin Seow has almost 40 years of extensive experience in public listed multinational corporations with exposure to the Energy, Oil & Gas, Marine and Infrastructure industries.
Mr Edwin Seow holds a Bachelor of Engineering (Civil) from the University of Singapore.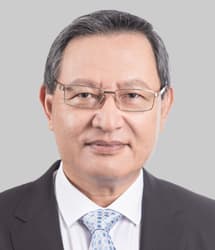 Hwang Chii Guang
Director, Business Development
Read More...
Dr. Hwang Chii Guang is the Business Development Director in ChemOne Group. He is responsible for increasing company revenue by identifying and developing new business opportunities to increase market share, as well as expand ChemOne Group's brand presence. His role also encompasses maintaining relationships with all our external stakeholders and local and international governmental institutions.
Dr. Hwang Chii Guang has 30 years of multinational management experience involving technical, operation, marketing & sales, corporate management in petrochemical, pulp & paper, mineral, and environmental industries.
Dr. Hwang Chii Guang holds a Ph.D. in Chemical Engineering from Washington University, USA and MS in Chemical Engineering from New Jersey Institute of Technology, USA.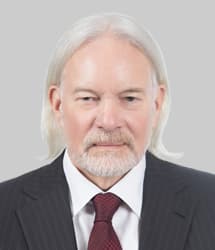 Alwyn Bowden
CEO, Pengerang Energy Complex
Read More...
Mr Alwyn Bowden is the president of Pengerang Energy Complex. He is currently assisting ChemOne in realising new project opportunities in the Oil & Gas and Industrial and Infrastructure arena in Singapore, Malaysia, and Indonesia.
With 40 years of experience across a variety of sectors, geographies, and cultures, including more than 20 years in Executive Director and CEO/MD positions. He has worked with many EPC conglomerates and led leadership positions in Simon Carves, Sembawang and Essar Projects.
Mr Alwyn Bowden graduated in Civil Engineering from Swansea University, UK and joined the Graduate Trainee Programme of G. Wimpey PLC (Major UK based Building and Civil Engineering Contractor).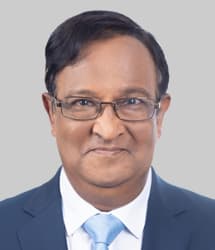 Mobin Rahman
Vice President, Technology
Read More...
Dr Mobin Rahman is the Vice President of Technology and is responsible for the process and technical aspects of the development of BED with the licensor, provide support for the development of FEED packages and Detail Engineering with contractors as well as providing all necessary process technical input support for diverse requirement of the PEC project.
With 40 years of experience in refinery and petrochemical technology and having served as a technical and process engineering manager, lead process engineer, lead process designer and process consultant in various organisations, he has engaged in technology transfer for a world class, grass root refinery aromatic complex in Singapore, Jurong Aromatics Complex; supervised BED (Licensor UOP) and detail engineering (SKEC) in his 5 years' service with JAC.
Dr Mobin Rahman has a Ph.D in Chemical Engineering – University of Karlsurshe, Germany.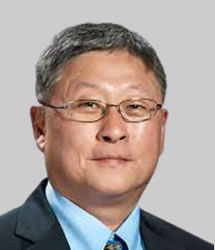 William Byun
Chief Sustainability Advisor
Read More...
William I.Y. Byun is the Chief Sustainability Advisor at ChemOne Group. William will advise and charter through Group's holistic transition to strategic sustainability framework driven model.
For over 20 years, William has been a leading global expert in renewable energy, climate change and ESG finance and strategic management in emerging markets. William is a Senior Partner to the GAV Conservation Management LLC, a technology accelerator in partnership with several leading global universities in US and Europe. He also serves as an Independent Director to the International Green Technology and Investment Centre of the Government of Kazakhstan. He had been the Managing Director of the Asia Renewables Conchubar Group's US$100 million private equity fund, focused on industrial policy related infrastructure in emerging markets Asia, the Managing Director for Renewables and Climate Change for the NYSE-listed AES Corporation, and one of the pioneers in the climate change sector in Asia with BC Capital.
A New York licensed attorney, William was a US Fulbright Scholar to the Ministry of Finance of Korea. He has degrees in economics, law, financial economics and sociology from the University of Chicago, University of Michigan, and the University of London.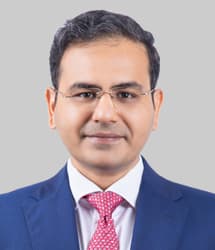 Mayank Vishnoi
Chief Financial Officer
Read More...
Mayank Vishnoi is the Chief Financial Officer at ChemOne Group. He leads and manages Group's Project, Corporate, Structured Financing activities; as well as to raise debt financing, equity financing and working capital for our projects.
Prior to joining the Group, Mayank has had 17 years of professional experience in Financial Strategy, Fund raising, Structured Investments & Capital Markets in Asia. Before joining the Group in year 2022, he was CEO of a listed holding company at SGX, with 26 subsidiaries in Southeast Asia. Over the last few years, he has worked in various leadership roles in Singapore and India. He has originated and led transactions worth over US$2 billion and successfully completed transactions worth over US$750 million in the last few years.
He graduated in Economics (Honors) from University of Delhi and pursued Post Graduate Studies in Capital Markets from NiSM (SEBI's Institute), Mumbai. Later, he accomplished Chartered Alternative Investments Analyst Charter (CAIA Association, USA) and Chartered Financial Analyst, Level 2 (CFA Institute, USA). He also achieved an Advanced Diploma in "Sustainability" from Swedish Institute, Stockholm (Sweden). He earned his MBA from prestigious "The University of Chicago Booth School of Business" (USA). Currently he is an associate member of Singapore Institute of Directors (SID), Singapore.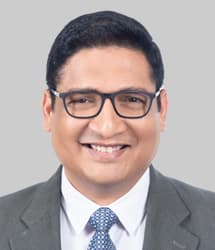 Riaz Saiyed
Vice President, Human Resources
Read More...
Mr Riaz Saiyed is the Vice President of Human Resource at ChemOne Group. He was also Head of Human Resources for the Jurong Aromatic Project in Singapore during the period July 2011 to Jan 2015.
Mr Riaz Saiyed is an established Human Resources professional with over 23 years of work experience in HR leadership roles in India, Southeast Asia, and the Middle East. His work profile has spanned diverse industries like Oil & Gas, EPC Projects, Manufacturing, Engineering, Chemical, and pharmaceutical sectors. His work traversed not only in regular HR functions but also covered policy-making roles in Corporate Functions.
Mr Riaz Saiyed has completed a Master's Degree in Personnel Management from the University of Pune and also completed his second Master's Degree in Human Capital Leadership from Singapore Management University along with CIPD Level – 7 Advanced Certification.