ChemOne Group Chief Financial Officer at CFO Innovation Asia Summit 2022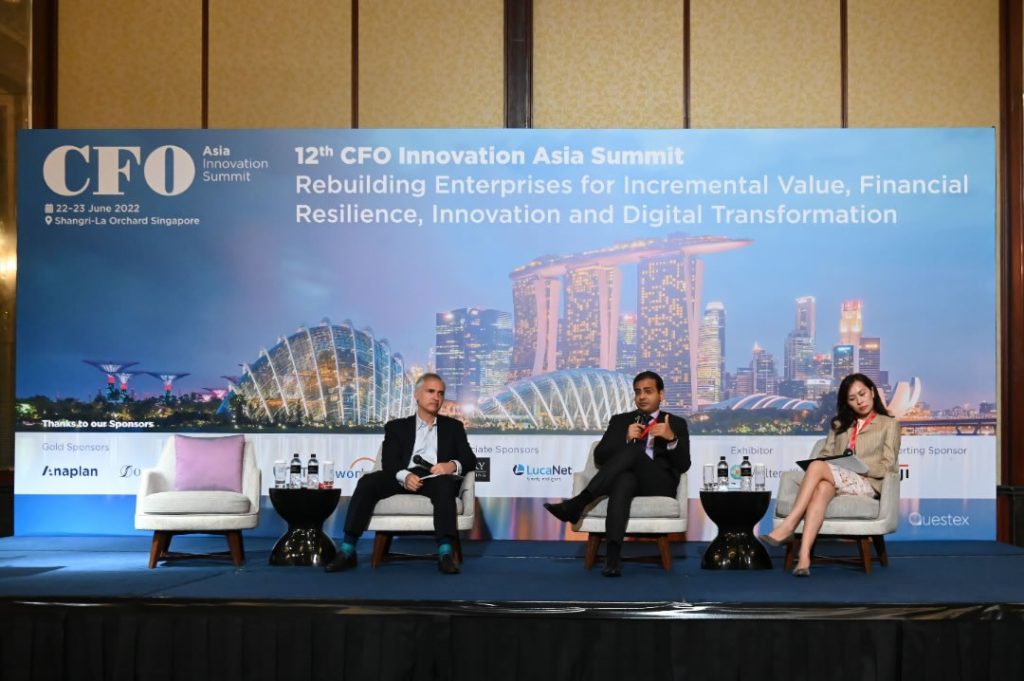 24 June 2022
ChemOne Group Chief Financial Officer guest panelist at CFO Innovation Asia Summit, discussing "Promoting ESG as Enterprise USP"
ChemOne Group Chief Financial Officer, Mayank Vishnoi participated in this year's CFO Innovation Asia Summit, themed around Rebuilding Enterprises for Incremental Value, Financial Resilience, Innovation and Digital Transformation.
On a panel discussing "Promoting ESG as Enterprise USP", Mayank joined industry peers to explore CFOs' role in ESG reporting and material disclosures, the complete and safer ecosystem for enterprises to thrive, and how to rethink risk management.
Here are the key findings from the session.
ESG trends and developments
Gone are the days when ESG considerations were a "nice to have". ESG is now demanding the attention of chief financial officers (CFOs) and regulators are finalising new rules that will require companies to disclose information on their ESG footprint in their annual reports and mainstream regulatory filings.
The market is sophisticated when it comes to ESG and, with higher accountability and need for credible disclosures, there is a noticeable gap between companies that are genuinely building their capabilities and those that are not.
Defining CFOs' role in ESG
With CFOs at the intersection of sustainability and financial performance, they should be pre-empting the upcoming regulatory disclosure announcements, by starting early on these requirements and executing them on time.
It is also important to understand, analyse and implement the current Tier-1 ESG standards. For example, ChemOne Group is adhering to the International Finance Corporation's (IFC) Environmental; and Social Performance Standards, that are globally recognised as a benchmark for environmental and social risk management in the private sector. The EP4 Equator Principles are also a global risk management framework providing a common baseline and framework for financial institutions to identify, assess and manage environmental and social risks when financing projects.
Green financing opportunities
2021 saw a tremendous year-on-year rise in issuance on Green Bonds, accounting for 11% of the total quantum of bonds issuance globally. In 2022, we have witnessed a significant jump to 17%. This speaks volume of where we are – and to what heights the Green Financing opportunities lie.
The world is undergoing transformational changes as we adapt to climate change and pivot towards a more sustainable path of development, and the role of financial institutions is significant in this transition.