ChemOne cements ESG commitment with two senior appointments
15 September 2022
Group's Green Energy business bolstered by new Chief Sustainability Advisor and Chief Financial Officer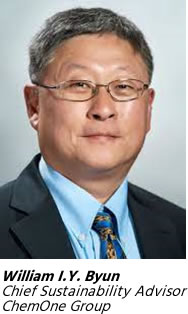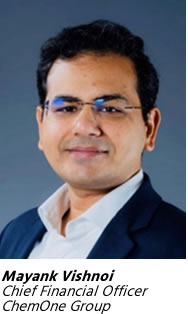 Petrochemicals, Green Energy and Natural Resources conglomerate, ChemOne Group, has announced the appointment of a Chief Sustainability Advisor and Chief Financial Officer, to embed sustainability across all divisions and drive its business operations to a more low carbon environment.
ChemOne Group Chief Sustainability Advisor, Mr. William I.Y. Byun comes with 20 years' experience as a leading global expert in renewable energy, climate change and Environmental Social and Governance (ESG) in finance and strategic management. William will advise and steer the Group's holistic transition to a strategic sustainability framework driven model.
Commenting on his appointment, William said: "I'm delighted to be joining a company of which its commitment to the environment is fundamental. Gone are the days when ESG considerations were a "nice to have" – the market is sophisticated when it comes to ESG and, with this higher accountability, there is a noticeable gap between companies that are genuinely building their ESG capabilities and those that are not."
ChemOne's sustainability strategy aims to balance its business objectives, the needs of its people and communities, and environmental protection. The Group is achieving this by developing its Green Energy business towards a low carbon economy and actively transforming its natural resource business to use renewable carbon.
Building its capabilities across Southeast Asia, ChemOne's diverse in-house feedstock sourcing programme is a strong platform for renewable fuels development, which offers 50-90% lesser CO2 emissions than standard fossil-based fuels.
ChemOne Group Chief Financial Officer, Mr. Mayank Vishnoi comes with 17 years' experience in Financial Strategy, fund raising, structure investments and capital markets in Asia. Mayank will lead and manage the Group's corporate and structured financing activities; as well as raise debt financing, equity financing and working capital for its projects.
Commenting on his appointment, Mayank said: "ESG is now demanding the attention of chief financial officers (CFOs). The world is undergoing transformational changes as we adapt to climate change and pivot towards a more sustainable path of development and, with CFOs at the intersection of sustainability and financial performance, I see our role as being significant in this transition."
ChemOne's Green Energy business team is leading the transformation path from linear to circular economy. Through its initiatives, ChemOne will further reduce its environmental impact and aim to create a circular economy society to ensure a more sustainable living world for future generations.
Both appointees are passionate advocates for a sustainable energy industry. William holds a position as Senior Partner to the GAV Conservation Management LLC, a group of leading environmentalists, scientists, and entrepreneurs who have partnered with the world's top ranked universities to focus on solutions to specific environmental problems. Along with his many international degrees, including his MBA, Mayank has also achieved an Advanced Diploma in Sustainability from the Swedish Institute, Stockholm.
Mayank is looking forward to sharing his insights at the S&P Global APPEC Executive Roundtable in Singapore later this month.
In promoting sustainability through its Green Energy Division, ChemOne Group refers to international guidelines and principles such as The Ten Principles of the United Nations Global Compact and Sustainable Development Goals (SDGs) adopted by the United Nation.
– The End –
For media enquiries, please contact Klareco Communications, on behalf of ChemOne Group
Name: Ruby Tyler / Alina Morais
Email: Klareco-ChemOne@klarecocomms.com
Number: +65 9423 4810 / +6016 722 3078
About ChemOne Group
ChemOne Group is a leading energy and petrochemicals project developer based in Singapore. ChemOne aims to be the leader in developing and operating environmentally and economically sustainable world scale state-of-the-art facilities. ChemOne's successful track record over the last 40 years includes developing and operating several intermediate and specialty chemicals facilities across Southeast Asia.
ChemOne is currently developing a Marquee project in Malaysia, namely Pengerang Energy Complex (www.pengerangenergy.com), as well as many other large projects in multiple sectors across different geographies in Asia. The group has operations in Singapore, Indonesia, Malaysia, Thailand and China.